live streaming solutions in Little Rock, Arkansas
multiple studios available
MP Productions LED wall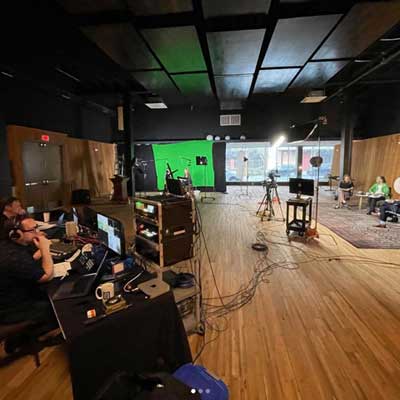 Cranford Co. 60'x40' studio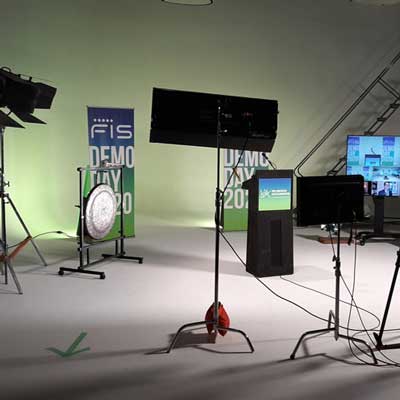 Waymack and Crew 30'x30' cyclorama
ASEA
Arkansas Capital Corporation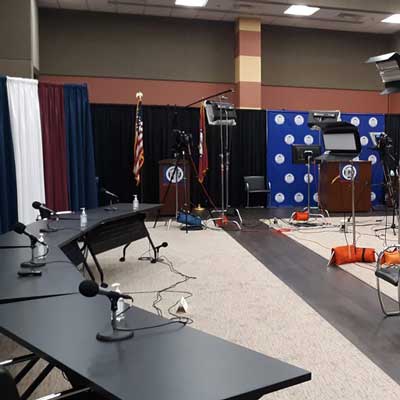 Municipal League
Either way we make it easy to deliver your message. Simple to complex, showcom.tv has you covered for your web casting and live streaming needs.
---
The right equipment for the job.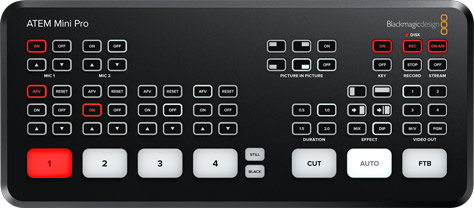 ATEM Mini Pro: 1080p 1M/E switcher/streamer.
12G Video Assist: Record up to 4K 60p.
ATEM Streaming Bridge: Pair it with the ATEM Mini Pro for point-to-point transmissions in full HD.

ATEM 8K Constellation: 8K/UHD/HD 4M/E switcher. Scalers on all 40 inputs. Up to 24 4K outputs - plenty for any live streaming situation.
ATEM 1 M/E Advanced Panel: Direct control of any ATEM switcher.
Elgato Streamdecks: Control most any combination of production hardware or software.
Live stream to any platform.
Stream to Eastbay Media, Zoom, CVENT/CrowdCompass, Facebook Live, YouTube, Vimeo, Twitch, Google Hangouts, Teams, Livestream or your own website.
Webcasting works for live training, seminars and continuing education.
Webcast your athletic events, motor sports and pageants.
Deliver your message with impact and clarity.
Combine videos, presentations, graphics, live cameras and remote guests into your live web-stream.
showcom.tv comes complete with cameras, computers, lights, video switchers, microphones, audio mixers, even speakers and screens for the studio audience.
Everything for a turn-key webcast.
On a budget?
Ask about our DIY kit.
You provide the SDI, HDMI, or composite video source and we'll handle the webcasting.
Our small footprint makes set-up a breeze, we pass the savings on to you!
Reach a worldwide audience with web-based meeting solutions from showcom.tv
Over 25 years in live event production with 11 years of internet-based content delivery .
Little Rock, Arkansas.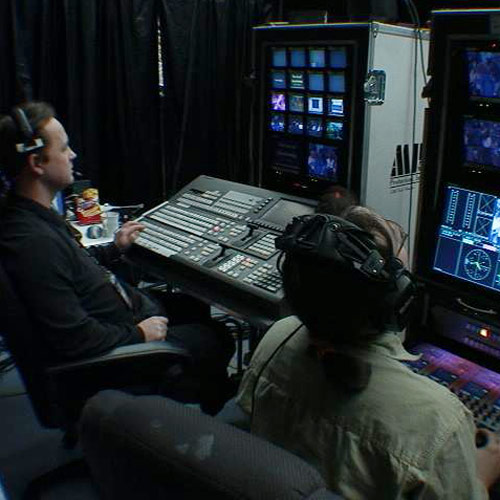 Our humble beginnings circa 2009.